TeboCam OpenSource is now available - based on TeboCam 3 with multiple camera detection.
(Scroll to the bottom of the screen to find the link for the source code)
Monitor your property with a movement sensitive security system

Follow @tebocam on twitter and use #tebocam to tweet on TeboCam
| Donate | Please consider donating a small amount in appreciation or to help with the continuation of TeboWeb software. TeboWeb runs from donations, advertising and money I put into it from my day time job. Donations also make me happy and a happy developer is a developer who is more productive. |
| --- | --- |
Receive emails on movement detection together with attached images.
Publish webcam images at set intervals.
Access and control online.
Monitor up to 9 webcams simultaneously(USB or IP webcams)

Visit the Ideas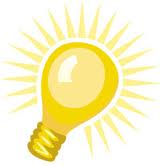 page to see some of the possible uses for TeboCam.

Read about more of the features of TeboCam by clicking here
Over 505,000 downloads since release(1 January 2010 - 14 February 2015).
Please note that any approaches by parties interested in snooping on users of TeboCam will be rebuffed, whatever the authority these parties hold.
To ensure that you have a safe copy of TeboCam only download TeboCam from this site.

New light spike detection now included.

You can purchase the light spike detection manual for $10 here
Check out the tutorials on YouTube to help get you started
Visit the forum to have your questions answered.
Motion detection algorithms written by Andrew Kirillov.
Read Andrew's article on CodeProject by clicking here
Download TeboCam 3 下載
Click here for the TeboCam source code page.
TeboCam 2.62 is still available to download(this is the single camera version - no source code is available for TeboCam 2.62).
Click here to download TeboCam 2.62